Over 20 years of experience.
We believe in building relationships and we will go the extra mile to help students achieve their goals!
---
Our
Results
---
Our students can see up to three times more growth in math and reading scores!. Our parents love the new way math motivates their child's mind.
---
BestReviews
---
Families love the results they see at You Lead Up, and yours will too. Check out our parent's and student's testimonials to learn why kids love You Lead UP.
---
Our
Prices
---
You lead Up is affordable! We make it easy to invest in your child's future. We can always work around your budget. We want to give every child an opportunity.
About Us
Cynthia Lopez
Cynthia Lopez is a certified teacher, who has a vast experience in dealing with the adolescents and their world. She is also a certified NLP Practitioner, Life Coach, and Motivational Speaker. She is an expert designing interactive workshops for adolescents, teens, and young adults where she coaches them in the visualization of their life goals and how to create a plan of action to facilitate its achievement "If it will happen, it depends on myself". Our mission is to empower teens to fall in love with themselves, communicate more effectively, and make integrity-based decisions.
---
Services
You Lead Up Tutoring Center | Parent Workshops | Youth Workshops
---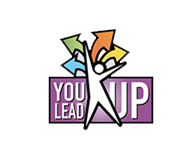 ---
Tutoring Center
All Ages, All Levels, & All Subjects
---
---
With the assistance of a tutor, your child will acquire a firm foundation, which will give him/her higher confidence in math, and other subjects. Your child will not fall behind in the future, therefore avoiding the problems and upsets that falling behind can bring.
---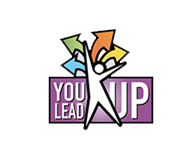 ---
Parent Talks
To be better parents.
---
---
One of our goals is to support parents in the education of their children. We choose different topics to develop these interactive talks, where parents are allowed to ask and discuss anything related to the topic in question. Which topic would you like to see in the next talk?
---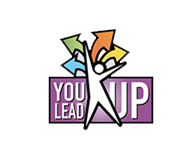 ---
Youth Workshops
For Teenagers
---
---
Our interactive workshops motivate young people to change some attitudes while they learn to plan their future, understanding that their limitations only exist in their minds. The management of time, being organized and believing in themselves, are some of the themes addressed.
---
---
If you want to know more,
submit an inquiry or call +1 786 380 3347
Tutoring
$45 - 55/ per hour
---
Mathematics all levels.
Language Arts, reading
Other subjects (Ask us).
---
$45 at the center
$55 at your home
Prices may vary upon location of service.
ACT, SAT...
$75/ hour (Packages Available)
---
College entry exams
Study guides
Practice exams
---
Incl. 15min free Online consultations
Incl. Homework
Special rate after 3hrs of services
Youth Workshop
$250/ Dare Trilogy
---
Dare to Dream | 1st wknd
Dare to Change | 2nd wknd
Dare to Succeed | 3rd wknd
---
Each workshop 4hrs/day.
$99 if paid separately.
Weekend full of games and interaction.
Learn while you play and have fun.

DARE Trilogy Workshops
Register for our Summer Workshop
---
These workshops allow teens to discover that their personal power is not limited by their own believes about themselves and the world around them. These limitations are what prevents them from reaching their maximum potential. Do not hesitate to reserve your child's place in our DARE workshops to help him/her in his/her personal growth. Three weekends, 4 hours a day, of fun while changing the way they see themselves and the world.
Testimonials
Listen to what my clients say
I would like to recommend Cynthia López, who for two consecutive years has tutored my daughter on mathematics. She has improved very much and I have seen the results from her grades. Cynthia is very responsible and capable with her job, and  she has a great way of communicating with her students. Its because of that that I have recommended her to different parents with kids in need of a mathematics tutor, and I can safely say that they have all been satisfied with the result. I do hope that you will keep her in mind for any job that she may desire as a teacher.

Laura Garcia Coral Gables, FL
Blog
Call today to learn more about our test prep courses
Teen's Personal Growth Workshop and Math Tutoring
Contact "You Lead Up"
Send your request
---