Cynthia H. Lopez
Certified Math Teacher for Miami Dade Schools w/15 yrs experience Classes in English/Clases en Español
You Lead Up Lead Coach & Founder
Coach Cynthia Lopez is a certified teacher, who has a vast experience in dealing with the adolescents and their world. She is also a certified NLP Practitioner, Life Coach, and Motivational Speaker. She is an expert designing interactive workshops for adolescents, teens, and young adults where she Coaches them in the visualization of their life goals and how to create a plan of action to facilitate its achievement "If it will happen, it depends on myself". Our mission is to empower teens to fall in love with themselves, communicate more effectively, and make integrity-based decisions.
Coach Cynthia is also a Certified Math Teacher for Dade County Public Schools, and has been offering Math tutoring services for the last 15 years. Her goal as a teacher is to lead students into understanding Math while discovering their potential the subject.
Worried parents, workshops for teenagers, personal development, smart people, development, empower, inspire, transform, dreams, possibilities.
Our mission is to make a difference in the lives of young people through interactive workshops, " coaching ", and " networking" led by certified trainers, to discover their potential, focus on their goals, and re- design their future , becoming responsible and confident young people willing to make a difference that will impact in our society.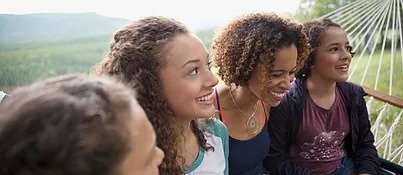 Our Vision is to crreate a space where young people feel important, welcome, heard and accepted within a family that is not going to judge.
Teens are wise old souls in young bodies. They are feisty, smart, insightful, edgy, deep thinkers and bodacious players on the field of life. Teens dance harder, sing louder, hug bigger and demand to know The Truth more urgently than anyone I teach.
Teens believe anything is possible and We love that about them. We respect them, believe in them, and see who they are in their immense potentials no matter what masks or insecurities are present. Teens are brilliant lights among us who are going to change the world. We need them. Deeply. To help them see their own magnificence, stand in their vision and power, love themselves and step up fully into their lives is my greatest joy as a transformational teacher.